ASHAMPOO PHOTO OPTIMIZER 5.3.0 FINAL
ASHAMPOO PHOTO OPTIMIZER 5.3.0 FINAL
Photo optimizer nie sobat.. keluaran dari ASHAMPOO .. memang ashampoo ini softwarenya menarik-menarik.. enak di pandang.. dan.. Ashampoo photo optimizer ini membatu sobat meningkatkan kualitas gambar.. nah.. apabila sobat berminat untuk meninggkatkan kualitas photo ataupun mengedit dengan software sederhana.. cekidot.. di persilahkan mencobanya..
Some features of Ashampoo Photo Optimizer:
Ability to perform quick edits on the images.
The ability to accurately eliminate red eye.
Possible to increase the quality of image quality.
Black and White with color photos.
Ability to rotate images in different directions.
Revision was done to remove the Undo.
Ability to print images with a printer.
The ability to zoom images.
Features color images.
Having two very beautiful skin.
Having a beautiful and friendly environment.
Compatible with various Windows.
Langkah aktivasi:
1. install software, setelah selesai.. EXIT, jangan di jalnkan
2. Copy patch ke C: program filesashampooPhoto optimizer
3. lalu jalankan patch, klik tombol patch.. enjoy sucsesfully. dan full version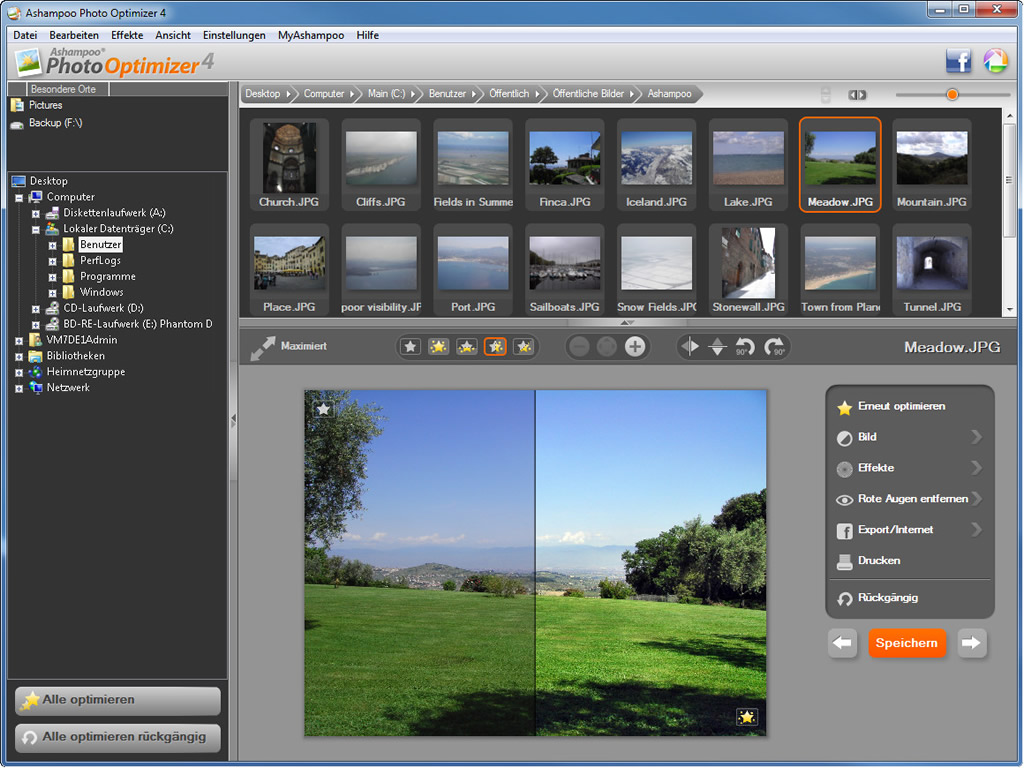 ==> ASHAMPOO PHOTO OPTIMIZER 5.3.0 FINAL INCLUDED PATCH 50 MB
==> HANYA PATCH
password :
semoga bermanfaat guys
ɽєɡɑɽɗʂ
ASHAMPOO PHOTO OPTIMIZER 5.3.0 FINAL
Password :
Lihat Password
| | Jika Extract Error:
Update Winrar
|| Info Penting Lainnya :
FAQ